Lake Minear Beach
600 W. Oak Spring Rd
Libertyville, Il.
LAKE MINEAR BEACH
A Part of Lake County for Generations
The Lake Minear property has a long history in the Village of Libertyville. It was once the site of the Lake County Fairgrounds in the years before prohibition, and was a popular location for harness racing until the fairgrounds moved to Antioch. The site sat abandoned until the mid thirties, when a gravel mining operation was started. A railroad spur was built to haul tons of gravel to market, some of which was used in the construction of roads at the Great Lakes Naval Base in North Chicago.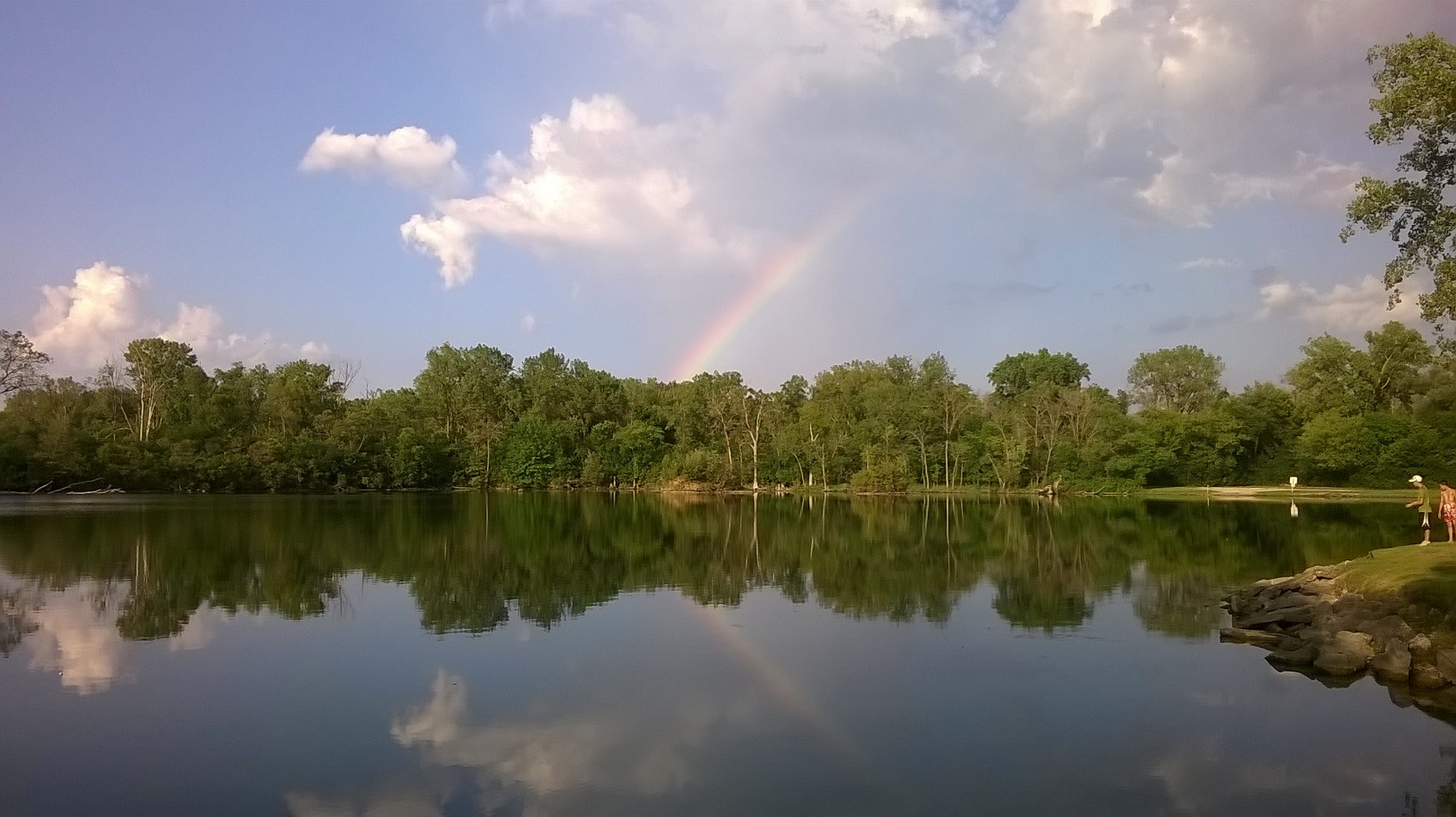 One day, as the story goes, crane operator Charley Minear hit a natural spring as he was excavating gravel at the bottom of the pit. Cold, clear water bubbled out of the ground and began to form what soon became known as "Charley Minear's Lake"- legend has it that Charley's crane is still at the bottom of the lake, but that has never been proven. In the years that followed, Mother Nature tried to reclaim the lake and the two hundred acres that was once hers. Unfortunately, new problems arose, including reckless motor boating and rampant hooliganism.

On July 18, 1957 the Libertyville Village board, spurred by complaints and disturbances at the gravel pit, asked the owner of the property to grant broad regulatory powers to the village. Instead, the newly organized Libertyville Boat Club came forward to accept the challenge of managing the lake and a portion of the shoreline. Lake Minear Beach became a reality. Since that eventful summer in 1957, the Libertyville Boat Club has cleared brush and overgrowth to provide sandy beaches and grassy picnic areas. The property has been fenced for safety. Since 1985, a conservation program has been ongoing, resulting in the addition of berms, plantings, trees and picnic areas as well as the restoration of the shoreline for erosion control.
The story of Lake Minear Beach is ongoing. It is the story of a special place that people in the greater Libertyville area have traditionally gone to recreate, relax and enjoy life with each other. This tradition needs to continue to be a part of our lives, our children's lives as will as those that follow them. If you would like to volunteer and help keep Lake Minear going, please go to the volunteer page for information.